Who is having a Super Bowl party? I am happy to say not me. Why?  Because I am attending the Taste of the NFL in Indianapolis the night before the Super Bowl.
Thanks to Red Gold Tomatoes, I am headed to Indy for the weekend with six other bloggers to get a tour of the Red Gold  plant and then go to the "Party with a Purpose".  The Taste of the NFL is a strolling food and wine event held on Super Bowl eve every year in the hosting city.  There will be more than 32 restaurant stations, one from each NFL city, which provides fabulous food and wine pairings for guests to sample. There is also a current or alumni NFL player at each food station. I am both a football enthusiast and foodie so I will be in heaven. One of the best things about this party is that it raises money for hunger and food banks across the country will benefit from this event.
Since I don't have time to make game food this week, some of my food blogger buddies gave me some recipes for my readers. Since the cook is away, my husband might need recipes too. So the easier the better.  If  I'm lucky, when I get back Sunday night, the hubby will have a few of these dishes ready for the game (hint, hint hubs).  Here are some recipes I have made in the past and some new ones that my friends have supplied. You can click on the picture to go directly to the recipe. When I get back, you will hear all about my event. You can follow me on Facebook and Twitter also to hear my trip in Indy.
Bacon Wrapped Cream Cheese Jalapeno Bites by Doughmesstic
Peanut Butter Cookies from The Food Hunter's Guide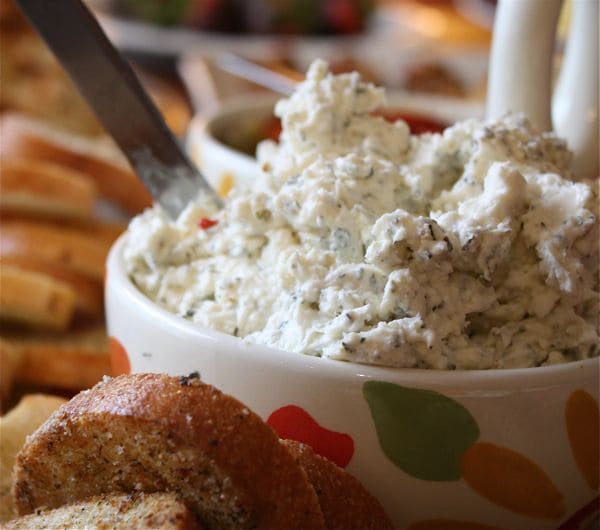 Garlic Feta Cheese Dip by Aggie's Kitchen
Minty Raspberry Lemonade Cocktail from Snappy Gourmet
Want more? Here are some links to great football food!
The Top 20 Tailgating Dips and Appetizers from Myrecipes.com
101 Best Super Bowl Recipes from Recipe Girl
Favorite Super Bowl Snacks from The Weekend Gourmet
Gameday recipes from McCormick
20 Hearty Game Day Munchies from Disney Family.com
30 Super Bowl Food Recipes from Babble
Please follow and like us: